Admirable persons are closer than you think states Jasmin Kalcher from BOKU, Austria in our people behind the project interview.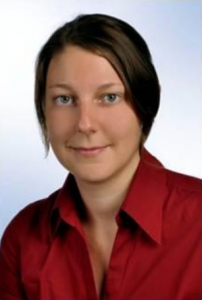 What is your task in the project?
Collecting data for a model that tries to predict the future amount of recovered wood from building and construction sector in Austria. Evaluating the amount of wood/timber used in the construction sector in the CaReWood partner countries (in cooperation with CaReWood partners).
What motivates you to work on the project?
The prospect that "waste wood" gets a second life as a valuable resource.
If a fairy granted you a wish related to CaReWood, what would it be?
That the outcomes of the project will become a basis for the re-use of recovered wood.
Wood is a material with several advantages. What would make it better?
With wood the nature already provides a great raw material. But the various application fields of wood leave a plenty of possibilities for improvement on the part of the users. Starting with the sorting and the labelling up to the development of new wooden products…
Tell us about your education.
I studied Forestry at the University of Applied Sciences Weihenstephan-Triesdorf and graduated in Renewable Resources at the TU München/BOKU Vienna.
Which person do you most admire?
I admire persons who stand for other people even if they find themselves in most difficult circumstances. When you take a close look on your neighborhood and on history you will find more of them than you may expect.
What is your greatest extravagance?
It depends – sometimes it can even be an extravagance to read a book instead of cleaning up the flat.