Communication is key for most researchers, whether it is communicating research results, translating between research groups or meeting people around the world. For Andreja Kutnar, ass. professor at UP in Koper, Slovenia, communication in various forms is an important aspect of her work.
Achieving higher resource efficiency is Andreja Kutnars from UP in Koper, Slovenia motivation to contribute to CaReWood.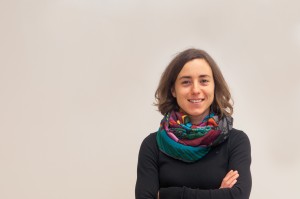 What is your task in the project?
Making the bridge between computer scientists and wood scientists.
What motivates you to work on the project?
Cascading material use – for example using wood in one application, then collecting it and using it again, and again – is a key part of the push towards resource A cascade use of wood efficiency and sustainability that has been largely overlooked until recently. A project like this, which actually demonstrates a potential business case for wood cascading, is critical to moving closer to Europe's resource efficiency goals.
If a fairy granted you a wish related to CaReWood, what would it be?
For every single person to understand the value of using wood in multiple products before simply burning it.
Wood is a material with several advantages. What would make it better?
Part of my research is in the field of thermal modification and life cycle analysis, so I think modifications that increase wood's durability, strength and fitness for multiple uses will make it better – as long as the extra energy inputs are offset by the increased service life afforded by the modifications.
Tell us about your education.
I received both my B.S. and Ph.D. from the B Department of Wood Science and Technology at the Biotechnical Faculty at the University of Ljubljana. I completed my B.S. in 2003, and my Ph.D. in 2008. I won the "Jesenko award" after receiving each degree, which recognises the best student graduating at each level of study.
Which person do you most admire?
It's hard for me to think of any individual, but I admire people who have clear goals and do everything it takes to achieve them.
What is your greatest extravagance?
Seeing the world and meeting the people in it, something I'm pleased to say my job allows me to do.