Do you know how much wood is in use in your house, your city, your country? No? Maybe Robert Stingl from BOKU, Austria can help you out. 'Cause that's what he is working on.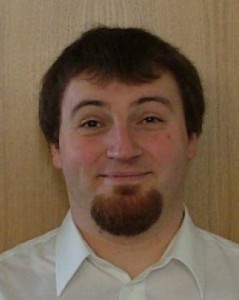 What is your task in the project?
To determine the timber portion and the absolute volume of wood in Austria.
What motivates you to work on the project?
To provide useful baseline data for a presentable result.
If a fairy granted you a wish related to CaReWood, what would it be?
To develop a simple method to determine the data needed.
Wood is a material with several advantages. What would make it better?
People with less prejudice and misinformation.
Tell us about your education.
Secondary education of Civil Engineering and university education for Wood Research.
Which person do you most admire?
In different areas, different people – especially in the wood science: Prof. Helmuth Resch (Emeritus Professor at BOKU)
What is your greatest extravagance?
I need intellectual freedom – for example, during extended pilgrimages