One of our work package leaders, Prof. Mark Irle from ESB in Nantes, France, answers the people behind the project questions this month.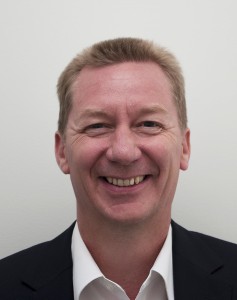 What is your task in the project?
I am the leader for WP4 which will develop the upgrading process for recycling wood in a more intelligent manner.
What motivates you to work on the project?
The results from CaReWood have the potential to increase the profitability of recycling wood and this, in turn, will provide a driver for increasing the amount of wood that is recycled. In addition, the upgraded CaReWood products will have at least one additional life-cycle and so the CO2 in the wood will remain locked in the product for longer.
If a fairy granted you a wish related to CaReWood, what would it be?
There are a number of different ways to upgrade recovered wood. I would like a crystal ball that could show me the futures of the different scenarios envisaged for wood upgrading.
Wood is a material with several advantages. What would make it better?
It would be useful if we could control the shape memory of wood.
Tell us about your education.
BSc:    Wood Science, University of Wales, 1982.
PhD:    "Physical Aspects of Wood Adhesive Bond Formation with Formaldehyde Based Adhesives", University of Wales, 1986.
HDR:   "Investigations of the Manufacture, Properties and Performance of Wood-Based Composites", Université Bordeaux I, 2006.
Which person do you most admire?
Nelson Mandela
What is your greatest extravagance?
I shower every day and this is an impossible dream for many people around the world.