Happy new year!
Sometimes, data analysis becomes so complex that you need someone who knows how to do it. One of our computer scientists contributing to the project is Dr. Monika Cerinšek, working at Abelium company in Slovenia. (And in case you don't know who Elizabeth Holmes is (like me), google her, it's worth it.)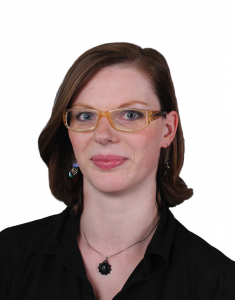 What is your task in the project?
Analytics of the European forest sector production 2008-2013 in WP2 and API development support in WP3.
What motivates you to work on the project?
Interest in a data analysis of forest sector production and cloud based solutions, r&d in mathematical optimization.
If a fairy granted you a wish related to CaReWood, what would it be?
To have more time and resources to work on data analysis of this data.
Wood is a material with several advantages. What would make it better?
More conscious usage of it. A platform (digital marketplace) for wooden products integrating smart sensors (personalized and smart wooden products).
Tell us about your education.
Bachelor degree in Mathematics and PhD in Computer science.
Which person do you most admire?
Elizabeth Holmes
What is your greatest extravagance?
Devotion to learning new ways to change the way see the data.