This months person behind the project is a phd student working for CaReWood at ESB in Nantes, France.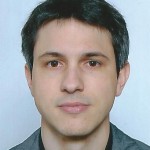 What is your task in the project?
Environmental engineer at FCBA research center, I am conducting a PhD at Ecole Supérieure du Bois on the waste wood upgrading process and also working on the environmental and economic evaluation of the wood cascading concept.
What motivates you to work on the project?
Advancing circular economy by imagining alternative processes for the valorization of waste wood.
If a fairy granted you a wish related to CaReWood, what would it be?
I wish no insurmountable barrier (technical, economic, organizational) for its implementation would be discovered!
Wood is a material with several advantages. What would make it better?
Greater recognition of its environmental qualities and global systematization of sustainable forestry.
Tell us about your education.
I am a mechanical and automation engineer, with a post-master specialization in ecodesign and environmental management.
Which person do you most admire?
I admire truly altruistic people who find new ideas of businesses that contribute to change the world towards more sustainability.
What is your greatest extravagance?
I don't think I have any… Maybe practicing ice-hockey in France can be considered extravagant?