This month, our portrayed person works at MSora in Slovenia and created the first window made of recovered timber.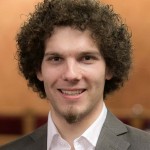 What is your task in the project?
Coordinator of activities in partner company M SORA d.d. especially on the topic of recovery of wood from old timber windows.
What motivates you to work on the project?
Finding new approaches to recover wood and good potential to develop new products and processes from timber windows after the end of their life cycle. Strong motivation is also to meet new people and to expand our network at the field of R&D of company.
If a fairy granted you a wish related to CaReWood, what would it be?
To develop and implement technology processes to recover wood from old windows and use it in new and innovative products.
Wood is a material with several advantages. What would make it better?
Wood as a pure material in original form can´t be much better but we can keep it in better shape if we use it properly with proper materials and construction solutions.
Tell us about your education.
I am an engineer of wood science and technology. I finished PhD at University of Ljubljana, Biotechnical faculty on the field of liquefied wood and wood bonding. Recently I am employed at company M SORA as a project manager as a part of R&D department.
Which person do you most admire?
Nobody specifically… I admire people with high level of social and working skills, good family life, great feeling for other people and wisdom with which they are making world better and creating new opportunities for themselves and other people.
What is your greatest extravagance?
I can´t think of any true extravagance but I have love to sport climbing which is in last period of my life put on side, but I will for sure fall back in love with it