What do Martin Luther King, Mahatma Gandhi and Albert Einstein have in common? Find out in this month's people behind the project-interview with Gabriel Praxmarer from BOKU, Austria.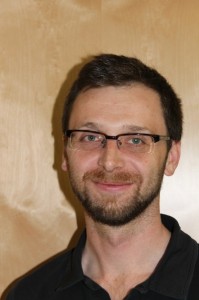 What is your task in the project?
Coordination & Administration of the national project. Research and Review, accompanying all project partners.
What motivates you to work on the project?
It's a future-oriented topic.
If a fairy granted you a wish related to CaReWood, what would it be?
I would wish for CaReWood that it can gain results, which lead to a change in the life cycle of wood.
Wood is a material with several advantages. What would make it better?
The advantages are always connected to the use of a material. We have to improve the use than we make the material better.
Tell us about your education.
Forwarding/logistic's manger, Bachelor in Engineering Environmental & Biotechnology (B.Sc. MCI), about to finish the Master degree in "Material and Energetic Exploitation of Renewable Raw Materials".
Which person do you most admire?
I look up to person like Martin Luther King and Mahatma Gandhi as most admired persons. They gave a big share of their life for a better living for us all. I am inspired by Leonardo da Vinci, Adam Smith and Albert Einstein. They were just brilliant.
What is your greatest extravagance?
The liberty I own.